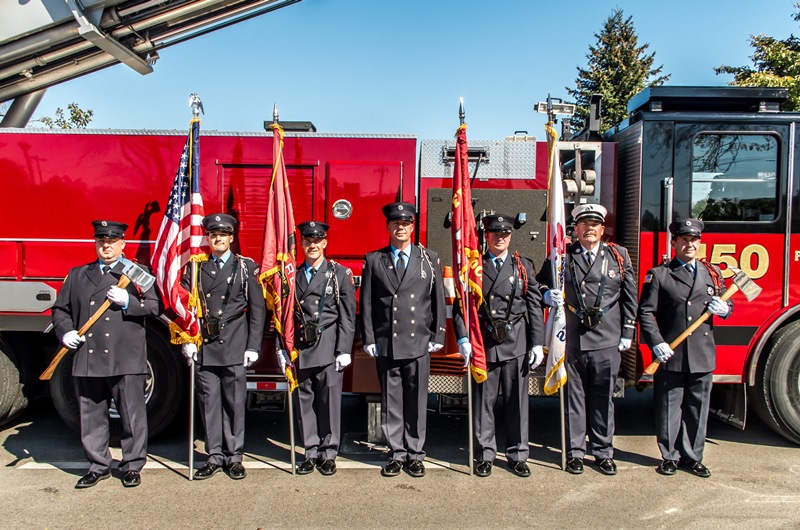 Belvidere Fire Department Honor Guard
Welcome to the Belvidere Fire Department. Our Mission is to serve the Community by providing emergency rescue and fire protection services that exceed expectations; to be there for the community at their greatest times of need. We accomplish that with skilled and dedicated firefighters, who continually train everyday to be able to mitigate emergency incidents with competence and empathy. All of our firefighters are paramedics within 4 years of hiring, and we provide Advanced Life Support (ALS). We serve out of two fire stations, and respond to over 3,000 calls annually. Our daily staffing is 6 firefighters and a shift-commander. We are here for you around the clock, 365 days a year; and we have been doing that since 1886.
There are some things you can do to partner with us. Have working smoke detectors; check them, and do fire drills. Have a meeting place. You have on average 2 minutes to escape a fire. Learn CPR. Bystander CPR saves lives.
Shawn Schadle
Fire Chief, City of Belvidere
Belvidere Fire Department
Station 1
123 South State Street
Belvidere, IL 61008
(815)544-2735
Belvidere Fire Department
Belvidere Fire Department
Station 2
353 East 6th Street
Belvidere, IL 61008
(815)544-2740