PUBLIC WORKS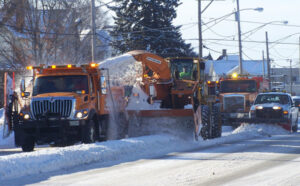 Belvidere Public Works Administration is located at 401 Whitney Boulevard, in downtown Belvidere. Our pages contain information about our various services, rates, equipment and policies.Our phone and contact numbers are listed below.Please call the Public Works Department at 544-9256 if you have any questions regarding city streets, alleys and sidewalks, snow plowing, or water and sewer service.Our office is open Monday through Friday from 7:00 a.m. to 5:00 p.m., and we are always ready to be of service.
Brent Anderson, Director of Public Works
 City of Belvidere BACKUP CONTROL MEASURES Administrative Policy CLICK HERE
Thank you for your cooperation!
You can now pay your water and sewer bills online via Illinois E-Pay. Illinois E-Pay does impose a charge for utilizing this service. If you wish to pay by credit card, you must use Illinois E-Pay. Illinois E-Pay accepts MasterCard, Discover, AMEX, and E-Checks. You can reach Illinois E-Pay by Calling 844-898-3664 or by
clicking here.
BELVIDERE PUBLIC WORKS DEPARTMENT CONTACTS
Director of Public Works: Brent Anderson