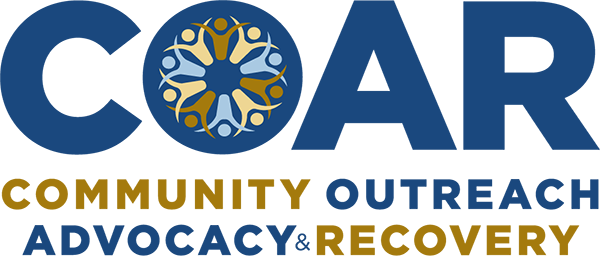 The Community Outreach, Advocacy, and Recovery (COAR) Program supports the development of comprehensive, locally driven responses to substance use, mental health, and domestic violence. We work to expand access to recovery support services to all community members.
We support first responders by following up on behavioral health related calls for service in Boone County.
This project is supported by multiple grants awarded by the Bureau of Justice Assistance. The Bureau of Justice Assistance is a component of the Department of Justice's Office of Justice Programs, which also includes the Bureau of Justice Statistics, the National Institute of Justice, the Office of Juvenile Justice and Delinquency Prevention, the Office for Victims of Crime, and the SMART Office.

INITIAL CONTACT via FIRST RESPONDER