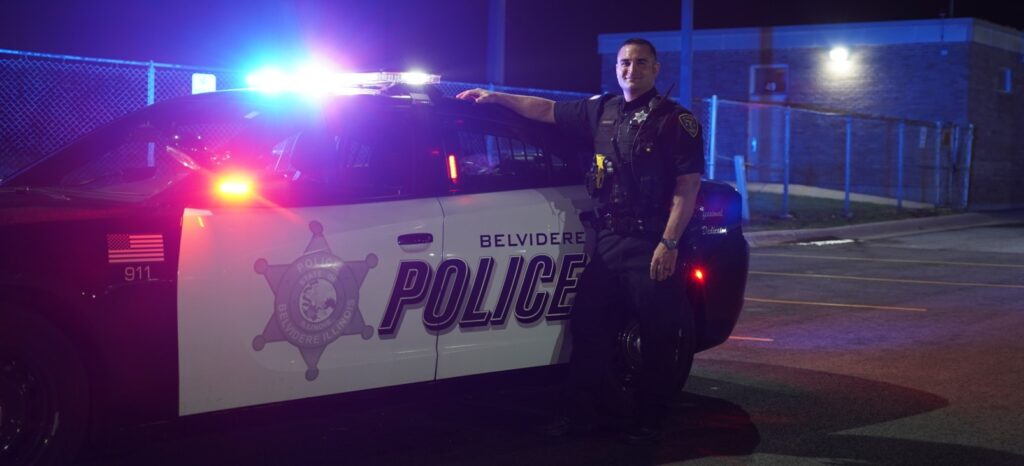 Well you've just been hired to be a Belvidere Police officer. What's next?
Getting hired is just the first step in a long process to becoming a fully sworn police officer for the BPD. You'll next be required to attend the Police Academy where you will spend 16 weeks receiving training in criminal law, Illinois vehicle code, juvenile laws and procedures, search and seizure, rules of evidence, use of force, use of deadly force, how to use firearms, D.U.I., field sobriety testing, traffic crash investigation, report writing, court procedures, and many other areas of policing. All this in a military type atmosphere.
Graduation from the Police Academy allows you to begin the next step, which is called the Field Training process. This process is designed to give new officers on the job training under the watchful eye of a certified training officer. It is a four step process that allows the officer to put into practice the lessons they have learned at the Academy. After each step the new officer gets a new training officer and a new set of lessons that must be successfully completed. Each officer is evaluated on their performance for each step and does not advance until they have satisfactorily learned and performed all lessons for each step. Before an officer is cut loose on their own they must demonstrate a good working knowledge of criminal law, vehicle code, juvenile law, search and seizure, rules of evidence and Belvidere Police Department policies.
So, after you get hired, you have at least eight more months of training before you hit the streets alone.